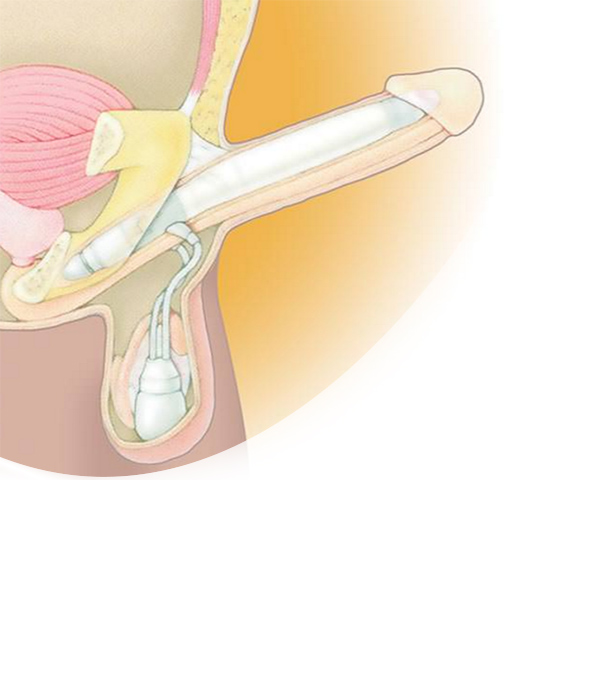 AMS Ambicor™ Penile Implant
The AMS Ambicor Penile Implant is contained entirely in the body and was designed for ease of use. This implant puts you back in control of your erectile function.
FEATURES AND BENEFITS
The AMS Ambicor Implant consists of a pair of fluid-filled cylinders implanted in the penis and a pump implanted in the scrotum. Talk with your doctor to determine the best treatment option for you.
Firm Cylinders for Support
Self-contained fluid system without a reservoir for patients with abdominal scarring
Cylinders expand in girth for a rigid erection

Recommended by Patients1
93% would recommend it to others
90% of partners would recommend it to others
HOW IT WORKS
The AMS Ambicor Implant is a fluid-filled device that includes a pair of cylinders implanted in the penis and a single pump located in the scrotum. Squeezing and releasing the pump moves fluid to the cylinders, creating a rigid erection. Deflate by bending the cylinders at the base of the penis.


THE PROCEDURE
The implant procedure is usually done in a hospital setting. The duration of your expected hospital stay should be discussed with your physician. A small incision is made in the scrotum or above the pubic bone and a surgeon inserts all components through this opening. The surgery is performed under anesthesia. You may experience pain and soreness at the surgical site. Typically, it takes a few days to return to your regular routine of light activity. The full healing time before using your implant is usually about 6 weeks.


RISKS
As with any medical procedure, complications can occur. Side effects include, but are not limited to:2 natural or spontaneous erections as well as other interventional treatment options will no longer be possible; infection, in which case the implant may have to be removed; pain (typically associated with the healing process); mechanical failure of the implant.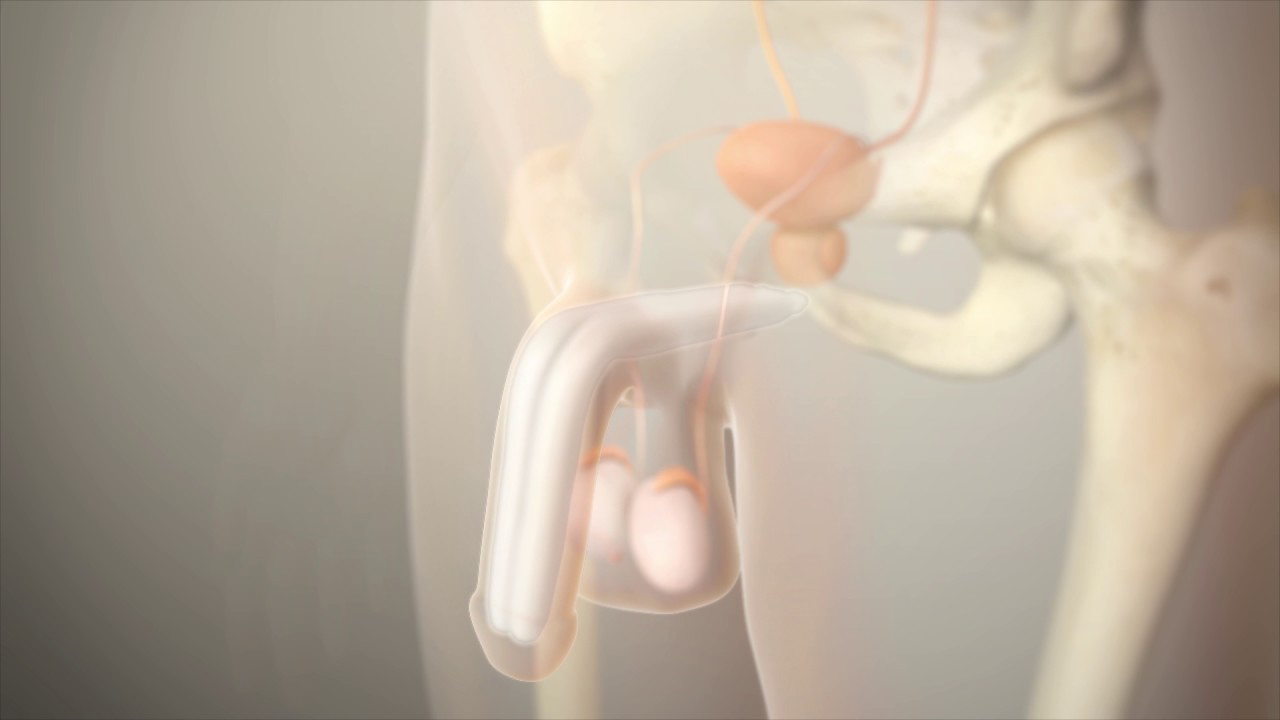 AMS AMBICOR PENILE PROTHESIS ANIMATION
Top