COVID-19 has brought unprecedented challenges to healthcare systems and many elective procedures and surgeries are being postponed so healthcare workers can tend to the surge of critical patient care. We understand procedural delays may cause frustration and confusion for you or your loved ones.
However, some physicians may be offering virtual visits over the phone or through a tablet or computer to help you manage your symptoms and discuss future treatment options.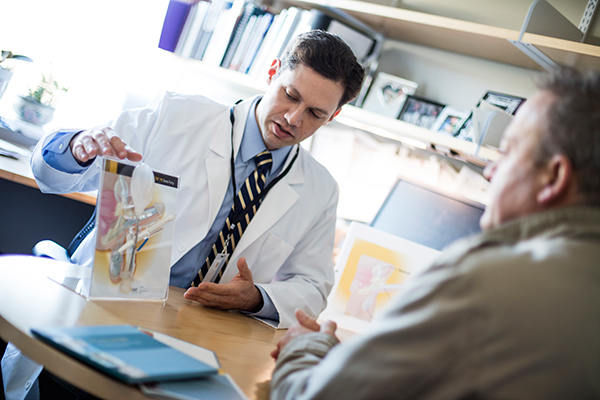 Find an Implanter
Find an Implanting physician to discuss your options for the treatment of ED
Click on the 'profile' to get more details or make an appointment with one of the Implanting physicians listed, all of whom are highly experienced in treating erectile dysfunction.
If you see only a white space below, it means that you have not accepted the cookies. Cookies are required in order to use the find an implanter tool. Please accept the Functional Cookies installation in the cookie settings panel by clicking this button.
Disclaimer: this locator tool is to enable patients to connect with an implanter in their geographical area. Boston Scientific makes no recommendation as to which centre or implanter patients should contact, nor any representation as to the competency, quality or other characteristics of the centres/implanters listed here. Boston Scientific has endeavoured to include all centres/implanters that offer relevant services, whether or not they use Boston Scientific products. Therefore this toll is not intended for promoting or advertising any device/product marketed by Boston Scientific.
Top